Make The Right Choice And Hire Us Now For Reliable Rubbish Removal Services In Kingston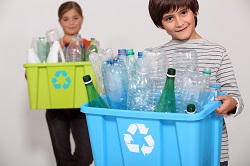 Rubbish Removal Kingston is a reliable, professional company offering the most affordable and high quality rubbish removal services in Kingston. If you can't face another day of being cooped up in your home with piles of rubbish, it is time you got your problem sorted and the way to do that is by hiring us now. You can count on us for high quality, inexpensive rubbish clearance within KT1, all you need to do is give us a call on 020 3540 7929 for a free consultation. You won't have to look at another pile of rubbish once our experts have been and gone.
We Have a Professional Team of Experts to Help You
Our team of experts is highly qualified and experienced and is more than capable of helping you with rubbish removal across Kingston. Why don't you at least give us one chance and you will see – we will prove to you – we are the best rubbish clearance company in the KT1 district. And we are right on your doorstep, so you really don't have to go far. Call 020 3540 7929 for a free estimate and help. Our office team will answer all of your questions and lend you useful advice too. All of the people who work with us are great at their jobs and we are confident you will be more than happy with them.
We Recycle as Much as Possible for the Sake of the Planet
We are and have long been an eco friendly company – all our rubbish removal services in the KT2 postcode area are green! That is because we are committed to increasing recycling to minimise energy use and waste. We'll take away absolutely any rubbish you have to the local household waste recycling centre. The large items like fridges, ovens and so on will be taken to the AATF – Approved Authorized Treatment Facility. You can depend on us to get rid of your rubbish for you in the green way. There is no waste with our waste clearance services.
You Will Find All the Services You Need Here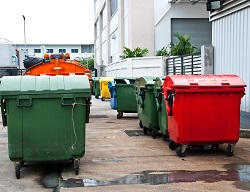 From a house clearance and furniture disposal to garden waste removal, you will find all the services within KT2 you need here at our company. So don't be afraid to get in touch now if you would like a helping hand. Maybe you have had work done on your home or your garden and now you are left with the remains or perhaps you are replacing old furniture with new and you need to get rid of your old furniture safely. Whatever situation you have on your hands, we can help. Rubbish collection is the job we do and we'll make sure we do it easily for you.
Great Deals!
Call Rubbish Removal Kingston now and you'll get a free quote! Call anytime and we'll be here to help. Right now, we are offering some amazing deals, so don't hesitate to get in touch if you would like professional help. We have an amazing team of experts, years of experience, and affordable rubbish collection services, so just call us now on 020 3540 7929 and you are guaranteed to be over the moon with our services. Just give us a chance and we are more than confident we'll impress you with our incredible services. Plus, you won't find better value for money than here with us.


Testimonials
I got a great deal on my junk clearance service from Rubbish Recycling Kingston. I wasn't sure what to expect for the price but after one phone call I was confident. I booked the services I needed with a free quote, so I only paid for what I...
Michael Prince
We had a big loft extension done a few weeks ago, and although we were happy to have the job out of the way, there was a lot of bricks, dust and debris left over, which made living in our house pretty uncomfortable. We'd heard good things about...
Jarvis C.
Rubbish Removal Kingston helped to get rid of the junk and rubbish in my garage so that I could have the storage space that I needed. There were years' worth of rubbish stocked up in there, and even though it was such a big job the company got it...
Julie
WEEE disposal can be a tough chore to handle but not for Waste Collection Service Kingston. I am very impressed with the work they did for me to get rid of my old electrical waste. I had a variety of items for them to handle, and they collected...
Ted O'Brien